Get 40% Extra Clients With App Development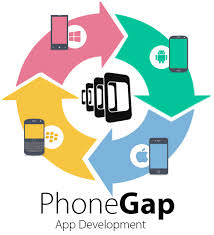 Our company understands that by incorporating mobile development plans you can advertise for your company, enjoy great online deals, and watch as your customer base continues to grow.
Your profits will not only increase from an increased viewer base and customer base, but also from refining the current areas of spending. By incorporating PhoneGap development from a professional company you can better allocate your current marketing and production funds to areas that best serve the growing dynamic of your customer base such as mobile advertising.
PhoneGap has quickly made a name for itself as a popular mobile framework. Winning competitions already, PhoneGap combines CSS3, HTML 5, and Javascript.
By incorporating PhoneGap development you can maximize your sales by only requiring one application for a variety of mobile platforms. This will reduce the costs of your clients, as well as the efforts exerted by clients.
Overall, it is through hiring professionals to incorporate new mobile technologies and development that you will see a growing customer base and growing profits for your company, keeping you at the head of your niche market.
PhoneGap remains the only viable mobile framework that is an open source for the following:
WebOS
Androis
Windows
iOS
Symbian
Bada
Blackberry
Whether you are a new company or an older member of your niche market, you can contact our team of professionals today to get started on your PhoneGap development. Contact Us